NQ SENT CONFERENCE
September 29, 2023
From

19:00

to 12:00
---
Register
2023-09-29 19:00
2023-09-29 12:00
Australia/Melbourne
NQ SENT CONFERENCE
NQ SENT CONFERENCE  When: 29th Sept – 2nd Oct 2023 Where: Whitsunday Christian College Cost: Early bird rates ($130 instead of $150) apply for the first 50 tickets sold, or until 31st August. Registrations close on Sunday 24th September at 11:55pm. Download the video Last year, was a life-changing experience for all involved and we are excited to invite you to join us as we desire to gather with Young Adults (18-30) across our region. It will be held in the Whitsundays. You will be encouraged and reminded that we are SENT into the world just as the Father sent His son Jesus, to proclaim the gospel message of hope to all those around us. "As the father has sent me, I am sending you" John 20:21. The conference extends from Friday to Monday over the Kings Birthday long weekend, and is fully catered and accommodated. Headlining our Spiritual Input Sessions will be representatives from Alpha Australia, Bridgeman Baptist Community Church, and Northreach. These speakers will be supported by a team of musicians travelling up from Brisbane to bring us together in worship. For more info, check out the Facebook event here: https://fb.me/e/1p8hHEhmd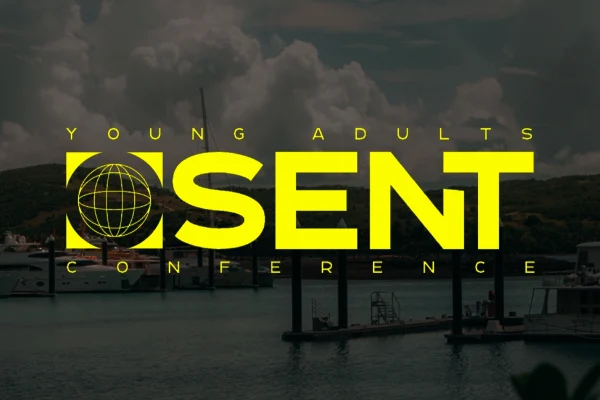 NQ SENT CONFERENCE 
When: 29th Sept – 2nd Oct 2023
Where: Whitsunday Christian College
Cost: Early bird rates ($130 instead of $150) apply for the first 50 tickets sold, or until 31st August. Registrations close on Sunday 24th September at 11:55pm.
Last year, was a life-changing experience for all involved and we are excited to invite you to join us as we desire to gather with Young Adults (18-30) across our region. It will be held in the Whitsundays. You will be encouraged and reminded that we are SENT into the world just as the Father sent His son Jesus, to proclaim the gospel message of hope to all those around us. "As the father has sent me, I am sending you" John 20:21.
The conference extends from Friday to Monday over the Kings Birthday long weekend, and is fully catered and accommodated. Headlining our Spiritual Input Sessions will be representatives from Alpha Australia, Bridgeman Baptist Community Church, and Northreach. These speakers will be supported by a team of musicians travelling up from Brisbane to bring us together in worship.
For more info, check out the Facebook event here: https://fb.me/e/1p8hHEhmd